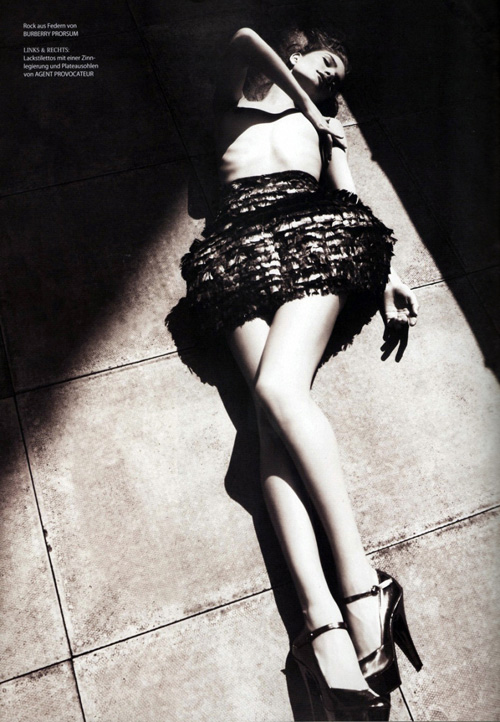 Rosie Huntington-Whiteley in Tush Magazine Oct 2009The Rosie Huntington-Whiteley photos from the October 2009 issue of German Magazine 'Tush' appeared this week in major American media, fueling the step out that fashion blogs and Internet websites — including Huff Po — are making in posting unclothed photos.
Major media is one-step away from integrating erotic photography into its Internet offering. The entire five-photo editorial with two mildly erotic photos is on Sensuality News.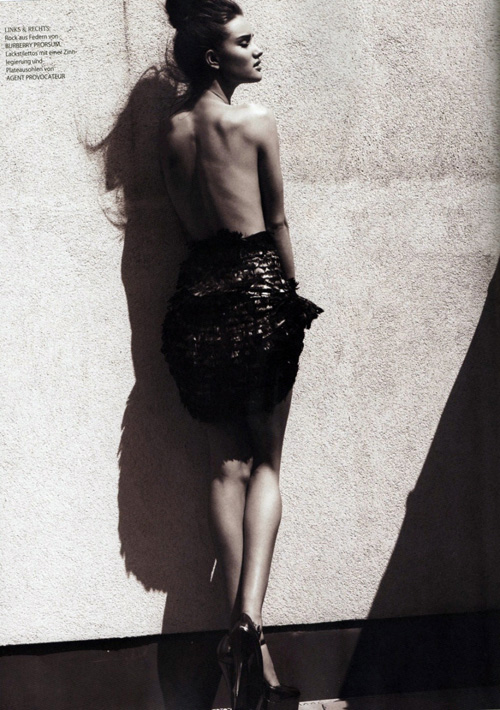 Rosie Huntington-Whiteley in Tush Magazine Oct 2009Rosie Huntington-Whitely was named Model of the Year at the 2009 Elle Style Awards. Most recently she appears in the 2010 Pirelli Calendar and as a Victoria's Secret Angel, named last November before the VS Fashion Show.