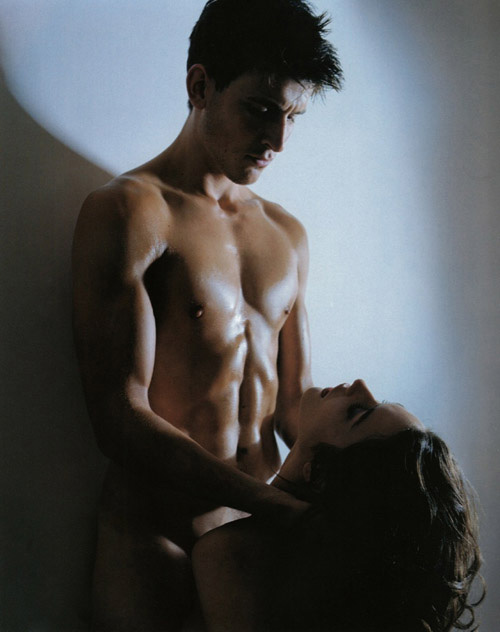 Note: there are topless photos, which are filtered online, in this Kirsten Varley by Rankin editorial. Any other erotic suggestions are in the mind of the viewer and in not any explicit content in the photos.
Updated" June 24, 2010 Helmut Newton didn't have sexually liberated women, a pervasive Internet and Conservatives buying more porn than liberals as a showcase for his erotic photography.
Sex and advertising have been linked for years, with Europe ahead of America in promoting eroticism — a more nuanced, erotic visual presentation than pure porn.
Anne's Original Rankin 'Hunger' Commentary
This Rankin editorial 'Hunger' is a different challenge.
As digital porn becomes 60 second encounters with body parts and no human expression — robot sex we call it — the door opens for a more erotic sexuality to express itself online. I like to think that sex is moving towards a more female expression.
Women continue to hate the word pornography. 96% of all Internet searches for the word 'porn' come from men. However, 50% of searches for the word 'sex' come women. 65% of the searches for "adult dating" — which I argue is known not to be match.com — come from women.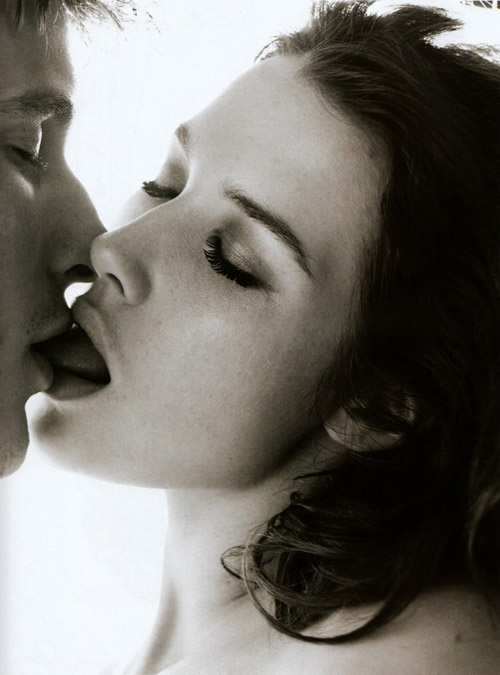 Unfortunately, AFF doesn't deliver a female-centric experience, so women don't join in numbers that support their searches.
In the last decade, intelligent fashion media has moved far beyond 'what to wear now'. Brands tell stories and nudity is part of the message. I see no move away from the trend, although one wonders where we will go next. I believe the journey is to a sophisticated, intelligent experience that supports eroticism, art, culture, sensuality — everything we talk about here at Anne of Carversville.
Nudity among women in fashion media have absolutely no impact on me. There's a reverse challenge of how to keep skin interesting when it's as visually saturating as pure pornography.
The photographer Rankin's S magazine is moving nudity to a new level. Surely this Kirsten Varley editorial isn't the first to use sexy couple editorial … I assume. Rankin, founder of numerous fashion and lifestyle media, goes as close to the edge of full-blown New Eroticism as non-porn media as ventured.
I love this editorial, which delivers nuanced emotion and sexual desire to the photographs.I pray that fashion's love affair with bad boy Terry Richardson will end soon, because he is totally inept at conveying any sensitivity to this experience of a couple or of the female body.
Actually Terry Richardson wouldn't know what to do with this kind of erotic expression requested by an editor or stylist. It's not in his brain cells.
Varley's 'emotion' is a bit faked in some photos, but I appreciate both her and Rankin's attempt to tell a deeply sensual story about erotic connection and desire. There's no doubt that the boundaries of photographic acceptability are being pushed out further each month.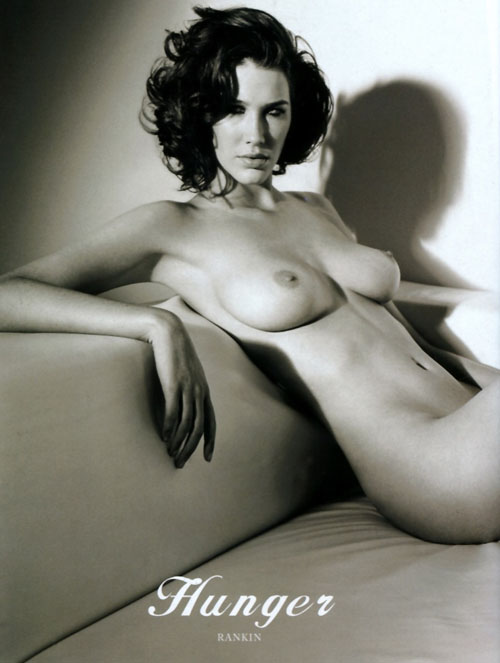 I've long believed that the biggest challenge to pure porn — how to make money in eroticism — will not come from the adult industry. It will come from people like Rankin and hopefully women like me — humans committed to making sexuality more than a cheap thrill. It's our essence after all, deeply connected to mind, intelligence, positive values and responsible citizenry. Anne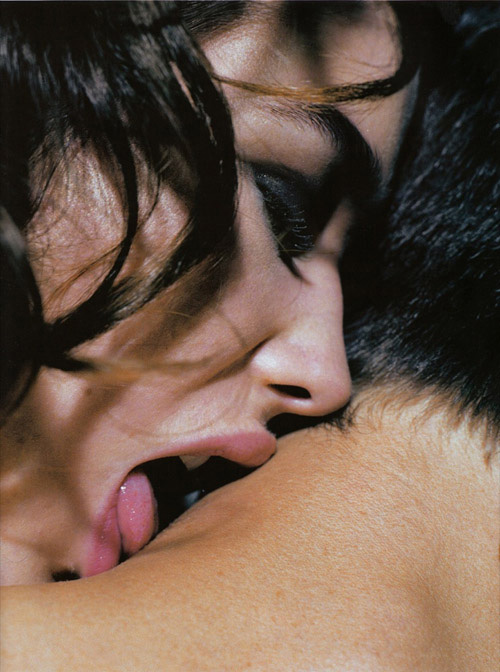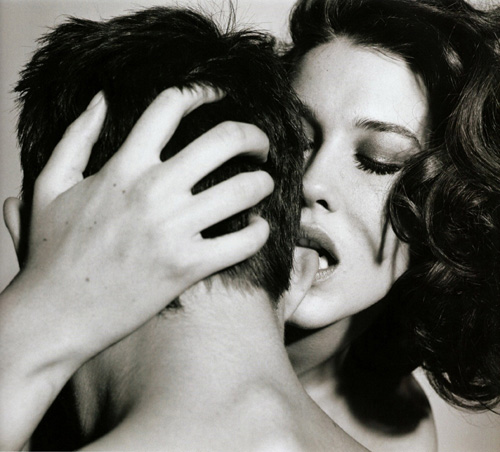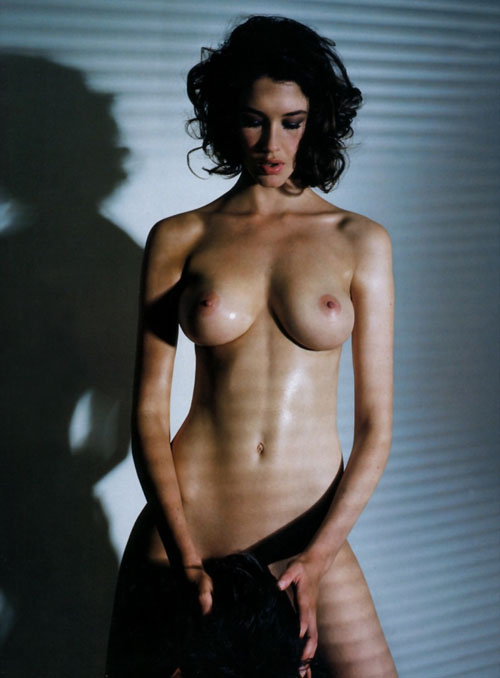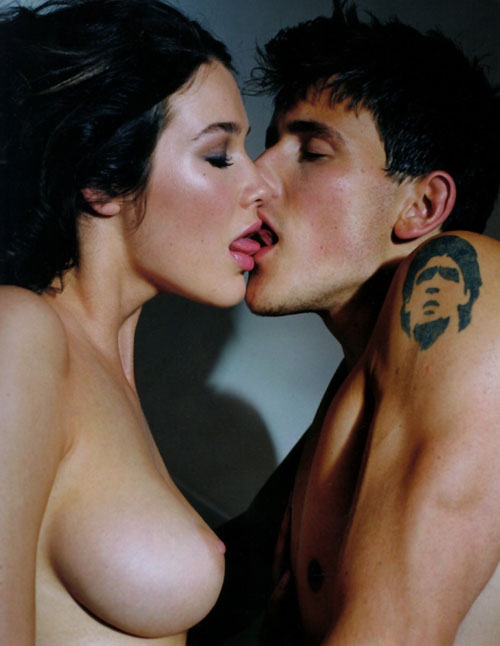 More about Rankin:
An infamous workaholic, the personality and individuality of Rankin's subjects bleed through his imagery, rather than being the vessels of his style. He consistently seduces with his images, by drawing out individual personality, whilst considering and commenting on broader ideas. His commitment to publishing some of the most ground-breaking magazines of his generation has further earned him a reputation as a leading cultural and trend opinion former. In 1991 he co-founded Dazed & Confused with Jefferson Hack, and as Creative Director oversaw its rise. The Dazed group now comprises Dazed & Confused magazine, Another Magazine, Dazed Books, Rankin Photography and most recently Dazed Film & TV, a groundbreaking, independent film and television production company. All of Rankin's publishing activities are underpinned by his commitment to the promotion of talented young photographers.