Victoria's Secret has just released this delicious photo of Adriana Lima modelling their latest Paris-Hilton-inspired, diamond-encrusted Bombshell Fantasy Bra. This official unveiling starts the countdown to the Victoria's Secret Fashion Show on November 30, 2010 on CBS.
The unpublished Adriana Lima photos below remain one of our most popular editorials with readers. In the world of Google Image search, these Adriana Lima, VS photos always make the cut. The two artistic approaches sum up the editorial differences between Anne and the brand she loves and helped create.
Enjoy both shows:
A truly gorgeous set of Brazilian Victoria's Secret Angel Adriana Lima have surfaced on the Internet. The photos carry no pedigree and placing them is tough — but PinkCouture identified them over the weekend.
The photos were taken by Russell James in late 2007/early 2008. They were for VS' Valentine's Day 2008 campaigns.
Victoria's Secret has flipped the brand around multiple times in the last 10 years.
Originally, I thought these photos could have come from the 2003 "Angel in Venice" campaign, a time when the brand was dramatically more upscale than today. To be clear, the current brand image is significantly better than a couple years ago, when many of us rose up in revolt against the then tawdry image of Victoria's Secret.
Victoria's Secret remains ambivalent about being the brand in these photos. The Holiday video at the end of the photo series makes me think the photos were shot as part of this campaign, from the Venice shoot, compared to the year's VS commercials, reminds us just how 'conflicted' VS remains about what the brand should be.
It's the same struggle the brand experienced when I left the business over a decade ago.
Is the Victoria's Secret brand sensual in a female-centric way, like these Adriana Lima photos, or is it testosterone-infused and more Modern values-driven — looking like sexy women in the Israeli air force ready for bra battle.
Is Victoria's Secret a guys brand or a woman's brand? I don't believe women have fantasies about war, even if many of us are playing video games in droves.
Enough business — except to say that many of us are war-weary, and we are all ages. These Adriana Lima photos are gorgeous and we'll try to validate their origin.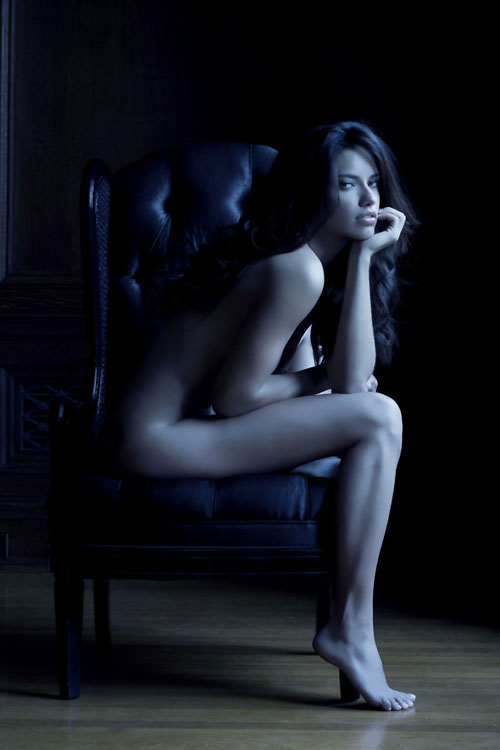 Victoria's Secret Christmas Video in Venice 2003/2004
Victoria's Secret Christmas 2009
Sun, October 10, 2010
6 Comments
by
Anne
|
in
Lingerie Brands
tagged
Adriana Lima,
Victoria's Secret